18 January 2022 | Investors
Wayve announces $200 Million in Funding to Accelerate the Development of AV2.0, the next wave of Autonomous Vehicles
New investment from prominent global financial investors and strategic partners enhances Wayve's ability to scale and deploy next-generation autonomous technology globally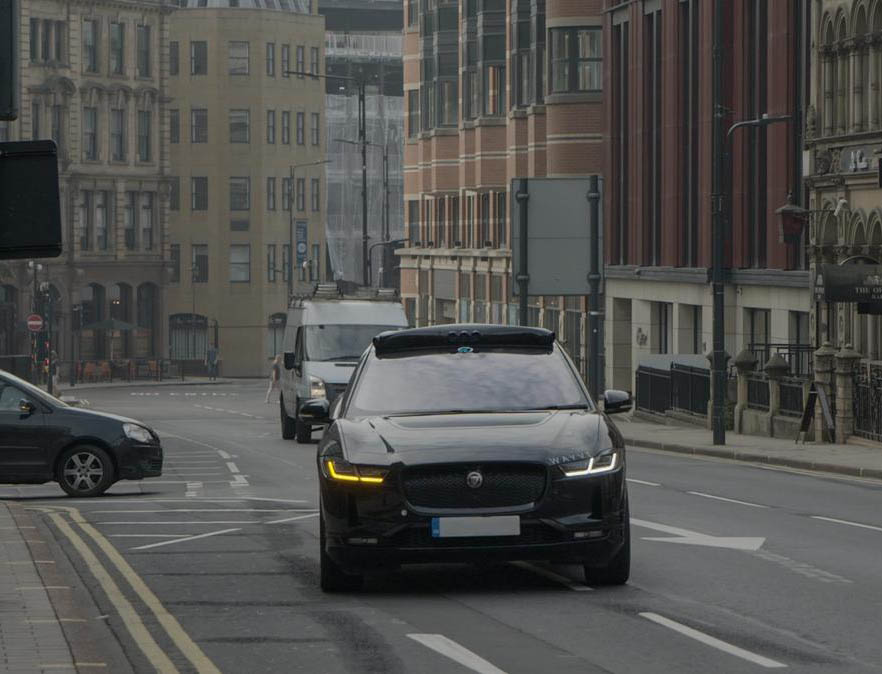 Wayve, a London-based start-up reimagining autonomous mobility through embodied intelligence, announced today its $200 million Series B backed by a prominent group of global financial and strategic investors. This latest round of funding brings total equity raised to over $258 million since inception and reinforces Wayve's position as a leader in autonomous driving, pioneering an artificial intelligence (AI) led approach to autonomous vehicles (AVs) on a global scale.
Eclipse, long-time supporter of Wayve, led the round with participation from new global financial investors. These investors include D1 Capital Partners, Baillie Gifford, Moore Strategic Ventures and Linse Capital, as well as additional support from Microsoft and Virgin, and early-stage investors Compound and Balderton Capital. They join strategic investor Ocado Group and a prominent list of angel investors that include AI and industrial leaders, such as Sir Richard Branson, Rosemary Leith, Linda Levinson, David Richter, Pieter Abbeel, and Yann LeCun.
Alex Kendall, Co-founder and CEO, Wayve said:
"We were the first team to develop the scientific breakthroughs in deep learning to build autonomous driving technology that can easily scale to new markets using a data-learned approach. Today, we have all of the pieces in place to take what we have pioneered and drive AV2.0 forward. We have brought together world-class strategic partners in transportation, grocery delivery and compute, along with the best capital resources to scale our core autonomy platform, trial products with our commercial fleet partners, and build the infrastructure to scale AV2.0 globally."
Wayve's AV2.0 technology is designed to be the most adaptable AV system for fleet operators. It combines the advantages of a lean, camera-first sensing suite with the embodied intelligence of an end-to-end deep learning system that continually learns from petabyte-scale driving data provided by Wayve's partner fleets, including Ocado Group, Asda, and DPD.
By using machine learning, Wayve is building a more scalable AV platform that can quickly and safely adapt its driving intelligence to new cities, different use-cases and vehicle types. This unlocks the potential to scale commercial deployments to other cities more quickly than the conventional AV approach, which typically relies on an expensive and complex array of sensors and is operationally limited by HD maps and rules-based control strategies.
Seth Winterroth, Partner, Eclipse said:
"As the industry struggles to solve self-driving with traditional robotics, it is becoming increasingly clear that AV2.0 is the right pathway to build a scalable driving intelligence that can help commercial fleet operators deploy autonomy faster. Wayve is breaking new ground by building AVs that can adapt to driving in new cities, previously unseen in training. As the leaders in this field, they have assembled an exceptional team of machine learning experts and AV veterans to drive AV2.0 to reality."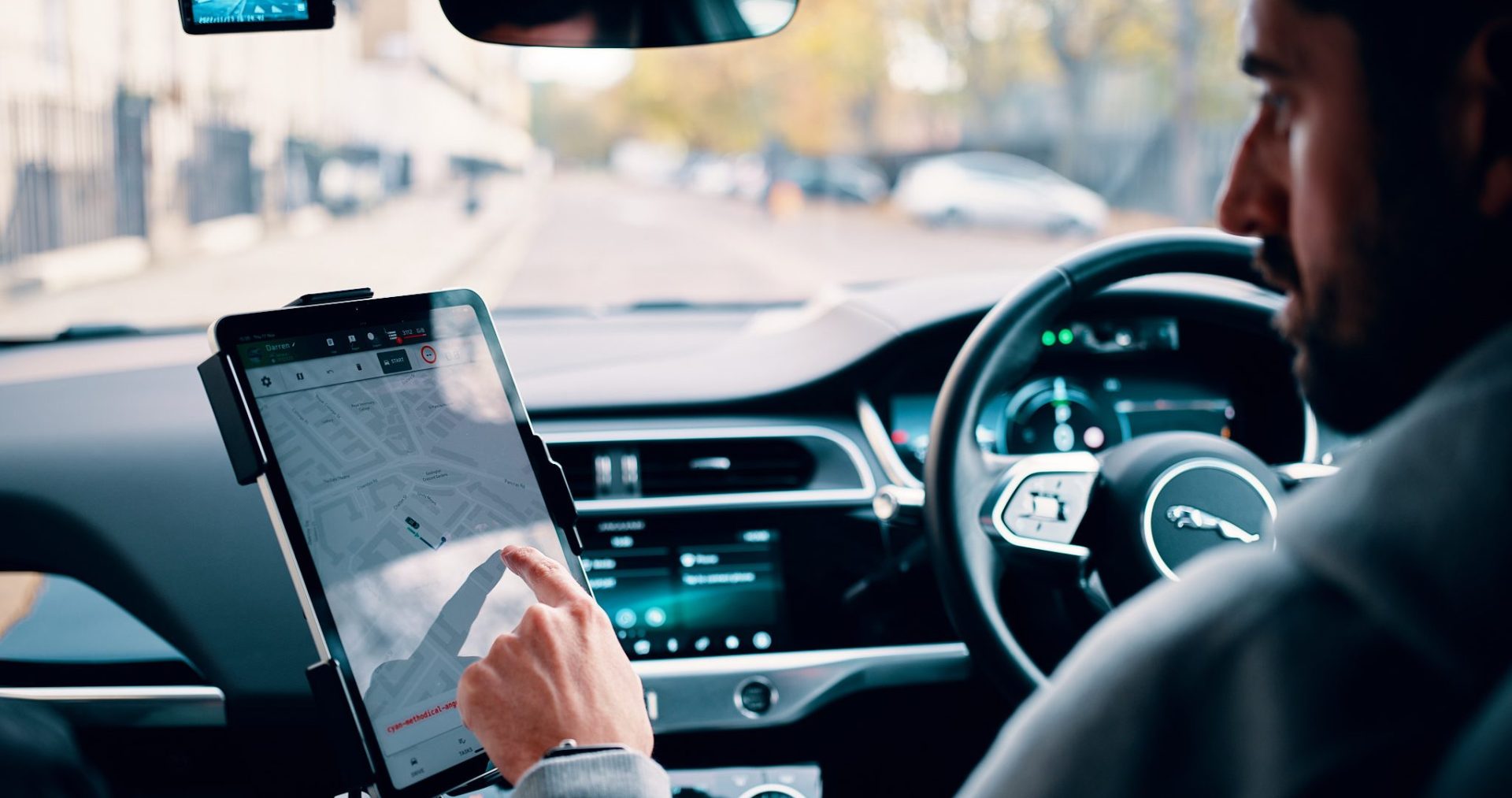 The new capital raised will enable Wayve to continue to grow its team, develop a Level 4+ AV prototype for passenger vehicles and delivery vans, scale its deployments on partner fleets to commence last-mile delivery pilots, and develop the data infrastructure to improve its core autonomy platform at fleet scale. Achieving this will improve the accessibility of AV technology, allowing more businesses and individuals to benefit from safer, sustainable and more reliable forms of transportation.
Jeff Lerman of D1 Capital Partners said: "We believe Wayve's innovative AV2.0 technology has significant advantages over rules-based AV approaches, which can be limited by edge cases and a lack of modularity. In addition, we believe Wayve's fleet partnerships enable high-quality data collection at scale that serves as a competitive advantage. We are excited to back Alex and his team, who we view as industry pioneers."
Microsoft will join as an investor. Wayve is using Azure, Microsoft's cloud computing platform, to scale its machine learning platform. Azure provides the compute and storage capabilities required to run autonomous driving development and testing workloads and conduct machine learning experimentation to improve autonomy performance.
To learn more about Wayve and its innovative AV2.0 approach to self-driving technology, visit wayve.ai.
About Wayve
Wayve is on a mission to reimagine autonomous mobility through embodied intelligence. We are the first to deploy autonomous vehicles on public roads with end-to-end deep learning. We are pioneering the AI software, lean hardware and fleet learning platform for AV 2.0: a next-generation autonomous driving system that can quickly and safely adapt to new driving domains anywhere in the world. Founded in 2017, Wayve is made up of a global team of experts in machine learning and robotics from top organisations around the world. Wayve has raised over $258M and is backed by Eclipse Ventures, D1 Capital Partners, Baillie Gifford, Moore Strategic Ventures, Balderton Capital, Virgin, Ocado Group and prominent technology leaders such as Sir Richard Branson, Rosemary Leith and Yann LeCun. The team is headquartered in London, with their fleet of vehicles testing in cities across the UK. Wayve aims to be the first to deploy autonomy in 100 cities.
About Eclipse
With over $2 billion in assets under management, 70 portfolio companies, and a team of investors with deep expertise in technology, manufacturing, supply chain, logistics, healthcare and consumer products, Eclipse is one of the US' leading venture capital organisations. Its leadership team has the experience and deep expertise necessary to create and scale complex operations – with partners coming from industry giants, such as Flextronics, Tesla, Apple, Samsara, Intel and GE. Eclipse partners with entrepreneurs boldly transforming the essential industries that define and propel economies. For more information, visit www.eclipse.vc.
About D1 Capital Partners
D1 Capital Partners is a global investment firm that operates across public and private markets. The firm combines the talent and operational experience of a large, premier asset management firm with the flexible mandate and long-term time horizon of a family office. Founded in 2018 by Daniel Sundheim, D1 focuses on investing in the global internet, technology, telecom, media, consumer, healthcare, financial, industrial, and real estate sectors.
About Baillie Gifford
Baillie Gifford is an independent investment partnership founded in Edinburgh in 1908, focused on long-term growth investing in some of the world's most exciting companies. With 1,576 staff and assets under management of £346bn, on 30 September 2021, it has offices in Edinburgh (HQ), Dublin, Frankfurt, Hong Kong, Krakow, London, New York, Shanghai, Toronto and Zurich.
About Moore Strategic Ventures
Moore Strategic Ventures, LLC is the privately held investment company for Louis M. Bacon, Founder and CEO of Moore Capital Management, LP.
About Linse Capital
Linse Capital (www.linsecapital.com) is a growth equity firm focused on late-stage technology companies in transportation, logistics and energy. The firm takes a highly concentrated approach, investing in and working with only a handful of companies at any moment in time. Linse Capital backs companies leading the charge in multi-decade industry shifts, such as vehicle electrification, energy efficiency, drones and air mobility, and space technology.